I decided to start a weekly post of the top five things I find interesting. This could range from movies, websites, apps, books, YouTube videos, and more. My goal is to do this every week. Be sure to let me know what you find interesting so I can include it in my list.
The Last Blockbuster Documentary
A documentary on the last remaining Blockbuster Video in Bend, Oregon. It also covers the rise and fall of Blockbuster. It may surprise you that Netflix was not the reason for their failure. Stream it on Netflix or Amazon.
NASA Ingenuity Helicopter
NASA's Perseverance rover is getting ready to deploy a mini-helicopter named Ingenuity on Mars. The drone will attempt the first flight of its kind on another planet. Below is an image of the debris shield dropped from the rover.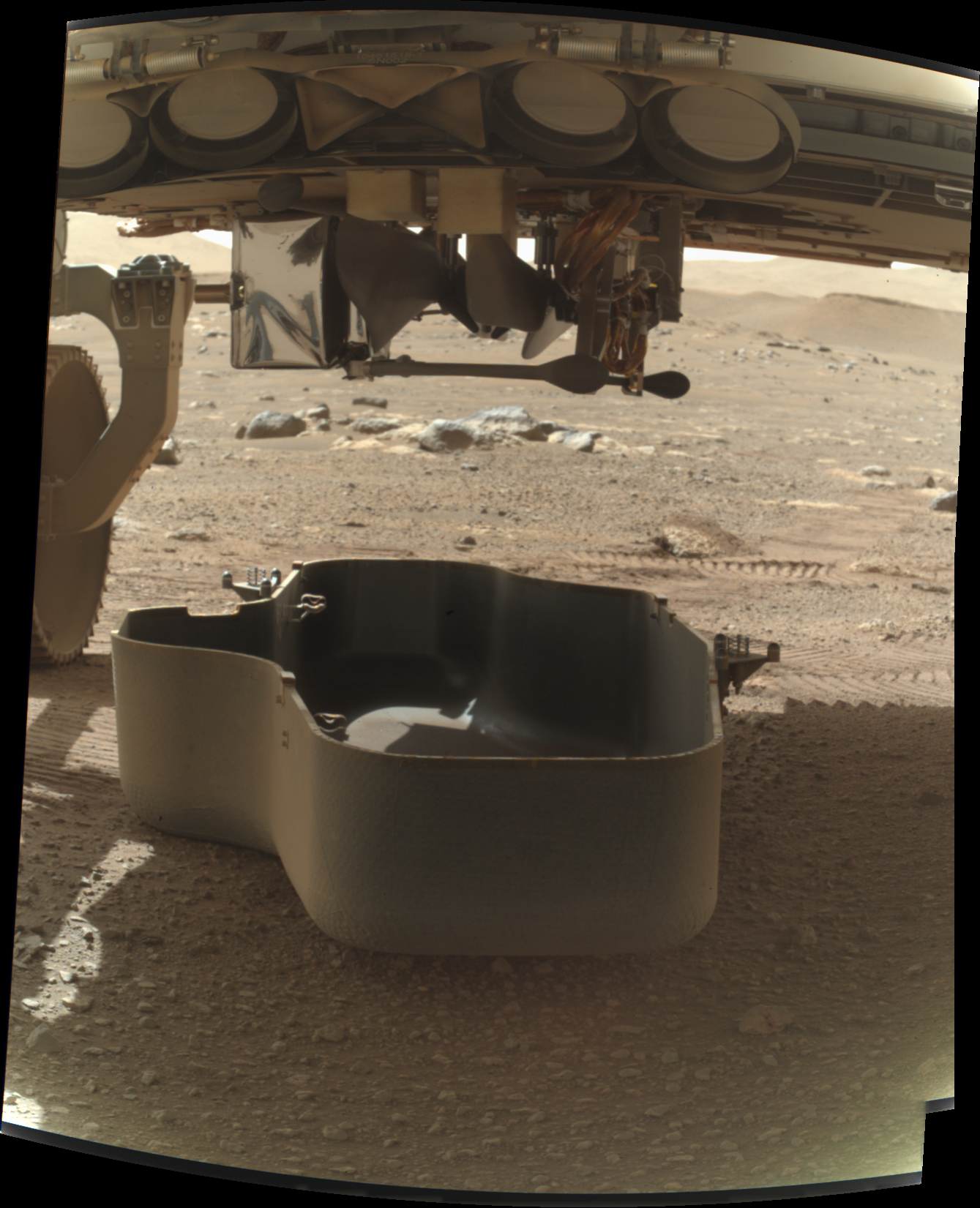 Lawn Care Nut YouTube
Want to learn more about how to take care of your lawn? Check out the Lawn Care Nut on YouTube. He gives practical advice on how to take care of your yard!
Chess Set
I recently started to play more Chess and purchased up this chessboard. It comes with nice wooden pieces that have magnets to hold the pieces in place.
Weather Browser Extension
Weather is a simple browser extension that gives you the local forecast with a single click on the extension's toolbar button. You'll see the temperature and current conditions on the button itself, updated regularly, but click it for a full expanded forecast.
---
Thanks for reading. Make sure you follow me on
Twitter
to stay up to date on the progress of my side projects
T.LY
, 
Weather Extension
, and 
Link Shortener Extension
. If you are interested in the tech I use daily, check out my 
uses page.